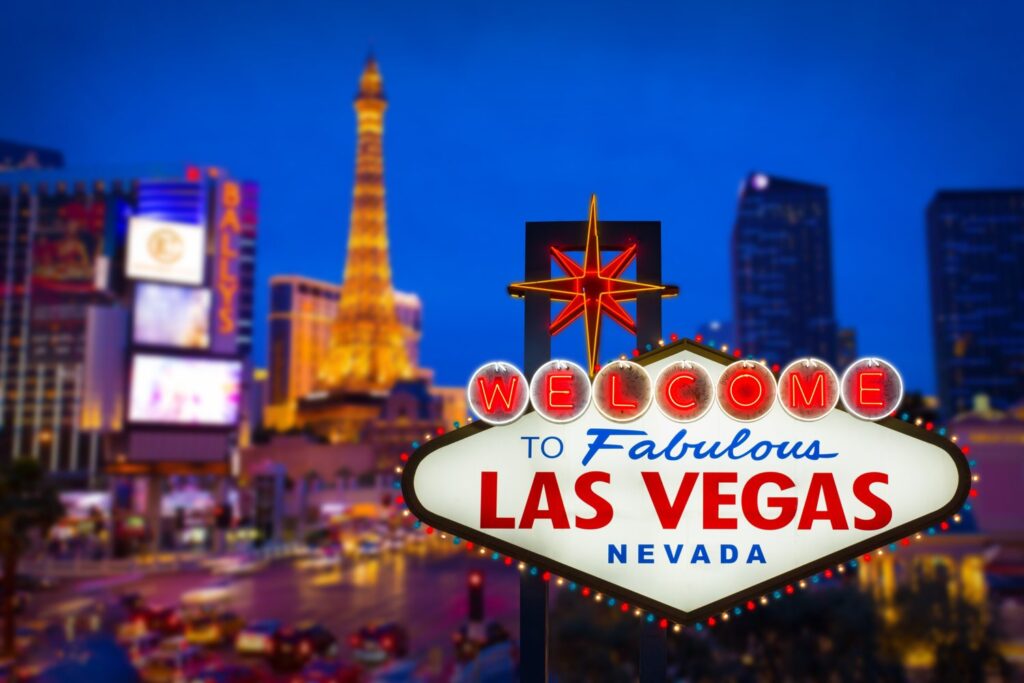 Introduction
The annual Consumer Electronics Show (CES) in Las Vegas has become one of the biggest and most influential trade shows in the world. Companies of all sizes from across the technology spectrum make their way to the Nevada desert every year to show off their latest innovations, network with potential partners, generate brand buzz and maybe drop a dollar or two in the casino after dinner.
CES 2018 was the biggest ever, with over 2.75 million net square feet of exhibit space across Las Vegas and just under 4,000 exhibitors hawking their wares. A significant amount of that real estate—including pretty much the entire North Hall of the Las Vegas Convention center—was devoted to automotive technology this year. The prominence of the automotive sector at a trade show once reserved for DVD players and flat-screen TVs reflects the significance of industry-changing developments like autonomous driving, electric vehicles, artificial intelligence and connected car solutions, which have far-reaching implications for the future of technology and transportation.
After navigating through four days of jam-packed chaos, a few trends stood out from the automotive side of the show:
Self driving cars are coming, but the timeline may be later than we thought
If you threw a rock in the North Hall you probably would have broken the window of a fully electric autonomous vehicle, or more likely smashed the VR goggles somebody was wearing to simulate a ride through their favorite city in a fully electric autonomous vehicle. Folks waited in line for hours to take rides down the Las Vegas strip in self-driving cars from at least half a dozen different vendors. Chipmaker NVIDIA, who had one of the snazziest booths on the floor, announced partnerships to power autonomous solutions with a slew of companies including Volkswagen, Uber and Baidu. Even Pizza Hut got into the act, announcing plans to work with Toyota on a self-driving pizza delivery van. (Really.) 
While every major car maker was giving lip service to the self-driving future, the tenor of the conversations seemed notably less exuberant than in years past. As Tamara Warren of The Verge reported, "The truth is that no one knows exactly how self-driving deployment is actually going to work, which is why the amount of time spent hyping it up by a traditionally conservative industry is striking." Despite the demos, multimedia presentations and test-drives, the timeline for a tangible roll-out of a fully autonomous vehicle remains murky. The Smart Vision EQ prototype from Mercedes-Benz, one of the most high-profile autonomous models on display at the show, isn't likely to hit the road anytime before 2030, while many companies are hesitant to commit to a solid date at all. CES proved that the automotive industry knows how to make the future look great, but making that future a reality is another thing altogether. 
The smartphone is still at the center of the connected car experience
Despite all the dazzling futuristic automotive technology on display, the humble smartphone remains the beating heart of much of the connected car experience. Apple CarPlay, the solution that lets users enjoy iOS apps from their phone on in-car head units, has garnered support from multiple car makers including Hyundai, Toyota, Mitsubishi, Mazda, Kia, Ford, Honda and Lexus, along with suppliers such as Alpine, Pioneer, Sony and JVC Kenwood. Android Auto, the competing solution from Google, was similarly ubiquitous. Abalta's WebLink platform, which supports both iOS and Android, was also well represented at the show, with partners such as JVC Kenwood displaying multiple head units powered by WebLink featuring popular apps including Waze and NextRadio.
Voice is king
The most ubiquitous technology of the entire show, inclusive of the automotive sector, without a doubt was voice-controlled AI assistants like Amazon Alexa and Google Assistant. Amazon Alexa also dominated CES in 2017, and it seems as if Google took that fact to heart this year, as their "Hey Google" branding was unavoidable throughout the convention center and surrounding environs.
Toyota and Lexus announced support for Amazon Alexa beginning in 2018, while Kia revealed plans to incorporate Google Assistant in select vehicles. Suppliers are getting in the voice game as well, as Panasonic pledged to support both Alexa and Google Assistant in upcoming in-car infotainment products. Not to be outdone, Mercedes is developing their own proprietary voice assistant that is expected to launch in Europe this spring and will be added to upcoming vehicles over the next three years. Abalta even showed off Amazon Alexa integration with our own WebLink platform, focusing on bridging the gap between the connected car and the connected home.
Technology can save lives, not just make them cooler
Improving safety is always of paramount concern in the automotive industry, and new technologies can prove a double-edged sword in that effort. Driver distraction due to smart devices and other gadgetry has become a real problem around the world, and the long-term safety of autonomous vehicles remains a question mark to some. But CES 2018 also revealed the many ways that innovative companies are using technology to improve safety and potentially save lives. Hyundai Mobis unveiled an impressive DDREM (Departed Driver Rescue and Exit Maneuver) solution that detects driver drowsiness through an infrared camera and advanced driver assistance systems (ADAS) and then transitions vehicle control to level 4 autonomous driving mode, exiting the road and parking the vehicle in a safe place. Nissan's ambitious brain-to-vehicle technology uses electroencephalography, or EEG, to measure electrical patterns in a person's brain in order to help drivers execute evasive maneuvers faster on the road. Innovations like these, while still years away from real-world implementation, show the true promise of automotive technology to save lives and help prevent accidents.
Indeed, if CES 2018 proved anything, it's that many of the most exciting and groundbreaking technology developments in the world are occurring in the automotive space. The industry is undergoing a sea-change, and it's hard to predict exactly where it will all lead. Stay tuned!