A Glimpse into Abalta's Journey
Get an exclusive insight into Abalta Technologies' incredible journey through the eyes of our key members who have been an integral part of our growth and success. We sat down with Pavel Stankoulov (CTO), Vijaya Israni (SVP of Software Services & Program Management), and Frank Gonzalez (SVP of Products & Marketing) to discuss their earliest memories, milestones, adaptability, and the unique culture that defines Abalta.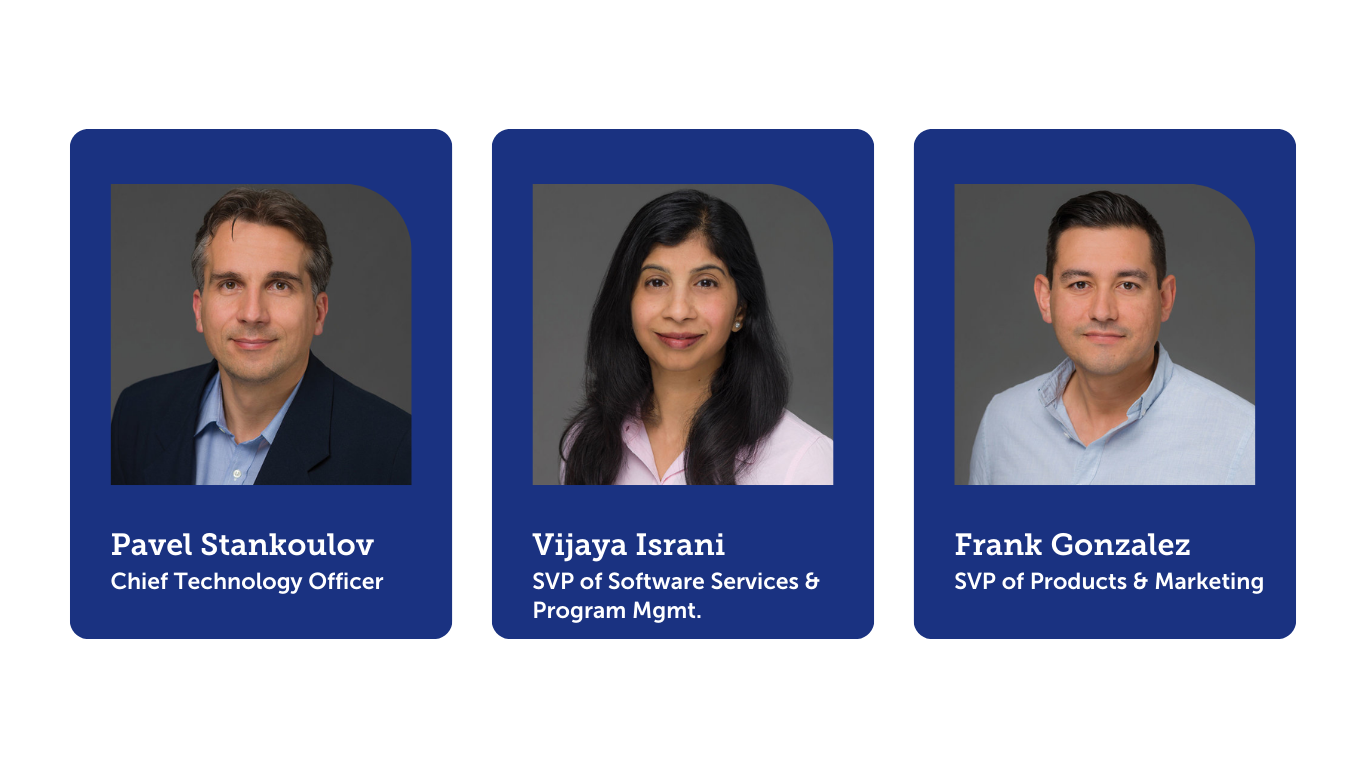 Earliest Memories: A Voyage Back in Time
Q. What are your earliest memories of joining the company? What drew you to it?
Pavel:
In September 2006, I embarked on my journey with Abalta when it was a humble company of just 7 passionate individuals. What lured me in were the intriguing projects Abalta was pioneering. Shortly after joining, I found myself in Germany, collaborating with a major tier-1 provider on a groundbreaking vehicle dead-reckoning solution using differential speed pulse signals.
Vijaya:
My Abalta story began with an unforgettable encounter at CES on 1/5/15. Meeting the leadership team reaffirmed my belief in the company's unwavering culture and values. Abalta's engagement with mapping technologies and services was an irresistible draw for me.
Frank:
While I officially became part of the Abalta family in 2016, I'd been following the company since 2011, engaging in various projects while I was at Pioneer Electronics. The vision of Abalta and the dedication of its team always held a special place in my professional journey.
Evolution and Milestones: The Odyssey of Growth
Q. How has the company changed since you first joined, in terms of size, culture, and operations?
Pavel:
When I started, Abalta was a small company with just 7 individuals huddled in a modest Mira Mesa office. I played a role in establishing the Bulgarian office, and over the years, we've expanded to over 100 team members across different locations.
Vijaya:
Our growth has been nothing short of extraordinary – almost eight-fold since our humble beginnings in Weathers Pl. Remarkably, our internal culture and values have remained steadfast, emphasizing passion and intimacy in our work.
Frank:
From approximately 40 employees to now over 100 team members spread across multiple locations, our culture of teamwork and innovation has been a constant. We're a team that thrives on making the impossible possible.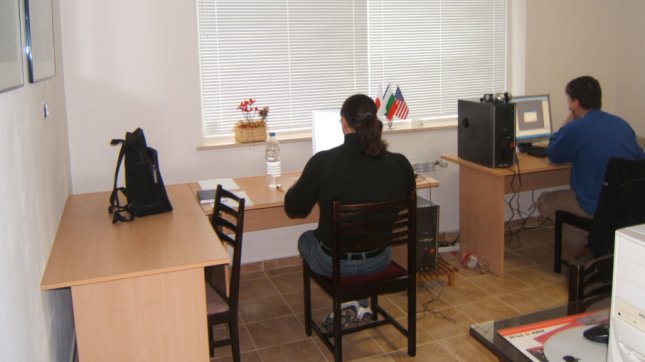 Milestones and Achievements: Crafting Abalta's Legacy
Q. From your perspective, what have been the most significant milestones the company has achieved?
Pavel:
Abalta has etched its mark in history with numerous milestones, including the development of navigation applications for luxury vehicles, advanced map collection tools for leading tech companies, and proprietary management systems for prominent rental car giants.
Vijaya:
One of our standout achievements was the completion of a multi-year program in 2017, culminating in the launch of a groundbreaking hybrid application (360L) for a significant client. It represented a pivotal moment for our team.
Frank:
Our 20-year anniversary and the resounding success of WebLink, now integrated into over 6 million vehicles worldwide, are monumental milestones. Adding products like map engines and transitioning from a services to a product company are significant highlights.

Adapting to Change: Abalta's Resilience
Q. How has the company navigated challenges and changes over the years? Can you share examples of resilience and adaptation?
Pavel:
Our unwavering strategy has been hiring top-notch engineers and maintaining high standards. Abalta has always been the company clients turn to when faced with complex challenges.
Vijaya:
During the pandemic, we faced hiring difficulties and employee retention challenges. However, our partnership with a trusted ally helped us unearth the talent we needed without compromising customer deliverables.
Frank:
We've encountered various challenges, including the potential obsolescence of our product due to shifting industry dynamics. Nevertheless, we've consistently uncovered solutions to provide our customers with extraordinary experiences.
Cultural Impact: The Heart of Abalta
Q. How would you describe the company's culture and work environment? What makes it unique?
Pavel:
Abalta's environment is friendly, collaborative, and devoid of bureaucratic hindrances. It retains the spirited essence of a small company.
Vijaya:
Our work environment is characterized by friendliness and collaboration, rooted in genuine care and mutual support. Customers consistently applaud us for our willingness to go the extra mile.
Frank:
Abalta fosters an atmosphere where sharing ideas and engaging in meaningful discussions is encouraged. It's a place where brilliant minds come together to tackle intricate problems.

Looking Forward: Abalta's Vision
Q. What do you envision for the company's future? How do you see it continuing to thrive and make an impact?
Pavel:
I foresee Abalta expanding its product portfolio, addressing cloud, mobile, and in-vehicle devices. Our robust professional services team will continue to forge close partnerships with customers.
Vijaya:
I envision Abalta harnessing recent technological innovations to broaden our service offerings, expand our customer base, and cultivate new partnerships.
Frank:
Our mission is to provide the ultimate driving experience for all drivers across the globe. We're focused on innovation, constantly adapting to meet evolving driver needs while exceeding customer expectations.
Q. Any specific goals or initiatives you're excited to pursue in the coming years?
Pavel:
I'm thrilled about Abalta offering cloud services solutions and innovative SaaS offerings, completing our expertise from cloud to mobile to embedded.
Vijaya:
One initiative that excites me is our goal to partner with AWS, enabling us to offer groundbreaking services in the automobile and mobility sectors.
Frank:
Our ambition is to expand our product's reach, supporting a diverse range of vehicles and drivers worldwide, enriching their driving experiences.
Ready to explore more about what Abalta does?
Click below to discover our cutting-edge technologies and solutions!