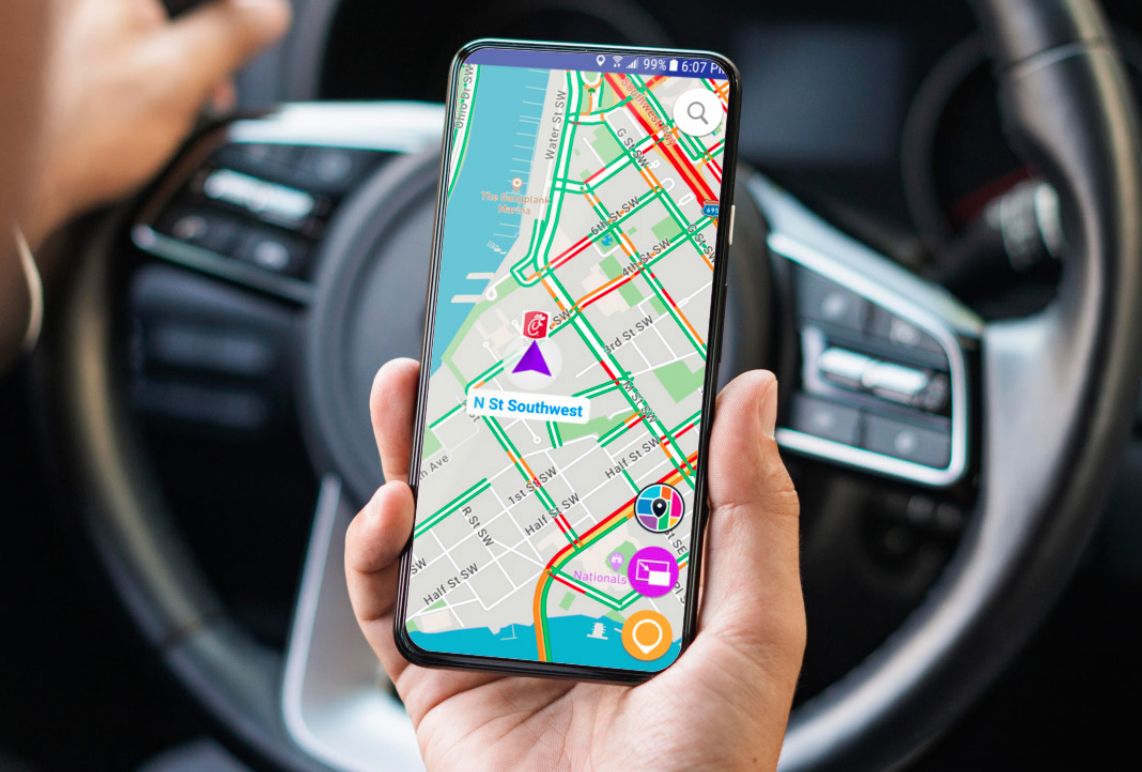 Brands, Software Makers & Consumers

all benefit

!
Branding is invaluable to both businesses and the customers they serve. A logo, for instance, increases brand visibility, resulting in more consumer awareness. Good branding is a tool to build relationships with consumers, which can ultimately turn them into loyal customers. 
Branding also extends into the software realm. You've likely seen branded icons on your phone, car navigation unit, or on digital maps. Yet, navigation systems and apps often employ generic business category icons to show users where businesses and services are located. For example, a knife-and-fork symbol = a nearby restaurant. While that's somewhat helpful, it certainly is not ideal, especially for brands. 
Abalta has worked with global and emerging regional brands for more than 20 years. Our goal is to increase each participating brand's visibility, so consumers can easily locate their goods and services and make buying decisions, which comes at no cost of any kind. The elevated software user experience also increases the perceived value of vehicles, smart devices, and apps that display Abalta's Brand Icons.  
Abalta's Brand Icon Program provides logos of well-known brands (ex. Taco Bell, UPS) as unique, digital location markers which can identify specific business locations, advertise promotions, and more.  
Abalta's digital library of branded icons is important for multiple reasons:
Digital brand work is vital for mapping and navigation software

 

The on-screen use of Brand Icons promotes both instant identification and end user convenience

 

Abalta maintains a library of optimized brand icons, working in tandem with its participating brands

 

Software using Abalta Brand Icons is always up to date; we continuously update existing icons to reflect constantly changing brand identities

 
The Abalta Brand Icon Program is a mutually beneficial arrangement for participating brands, automakers, software makers and consumers.  
Once a brand partners with Abalta, its branded icon is created and distributed through our network of licensees. Abalta's network includes automakers, Tier 1 suppliers, app developers, and more.  
Once a participating brand's icon is distributed, visibility increases, as consumers can identify their product or service more easily, which promotes sales. This also separates the brand from competitors who also take part or have no on-screen representation of any kind. 
Abalta's licensed Brand Icon Program offers:
High-profile advertising via branded, on-screen identification markers on maps that are displayed in the navigation systems and apps of major automakers, electronic companies, and software developers

 

Constant updates to keep branding fresh and the user experience supreme

 

The highlighting of participating brands, when consumers are making buying decisions

 
Increase your brand awareness and drive sales!
If your brand would like to increase consumer awareness, brand visibility and sales, by inclusion in the Abalta Brand Icon program asset library, please contact us.  
Elevate your software user experience!
If you would like to license Abalta Brand Icons and elevate the user experience of your software, reach out to info@abaltatech.com. 
To learn more about Abalta Brand Icons, visit https://abaltatech.com/products-and-services/data/brand-icon/